Executive Leadership
Dr. Joseph DeFeo, Chairman & CEO, Juran Global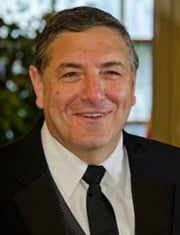 Dr. Joseph A. DeFeo, Chairman and CEO of Juran Institute, Inc., is recognized as one of the world's leading authorities on transformational change systems and breakthrough management principles. For nearly 25 years, DeFeo has worked as a Juran Executive Coach helping business leaders increase sales, reduce costs and improve customer satisfaction through the deployment of process improvement programs, including Lean and Six Sigma, strategic planning and cultural transformation.
His ability to cut through complex issues and apply proven methodologies and solutions has made him a sought-after business partner for industry leaders around the globe such as Anthem, Duracell, Emhart Glass, Lance Foods, Raytheon, Samsung, and Unilever.
DeFeo is co-author of Juran's Quality Handbook 6th Edition, The Complete Guide to Performance Excellence, which is considered to be the "go to" resource for deployment leaders. DeFeo's belief that a relentless customer focus and integrity drives business results was recently noted by Steve Denning of Forbes.com, who wrote, "By re-focusing primary attention on the customer and on exceeding the customer's expectations, the Juran Quality Handbook has done quality management a great service." DeFeo is also regularly quoted in the business and trade press and speaks at conferences around the world.
DeFeo's personal mission to educate society on the importance of improving quality for the sake of humanity was cultivated at an early age. Growing up in a large Italian family, he was taught to help others who were less fortunate. His love of teaching and gift for communication enabled him to put his talents to work, which spawned a career of notable achievements. After a high school teaching post, he took a position as Director of Quality Programs at Perkin Elmer Corporation, becoming the youngest director in the company's history.
Dr. Brad Wood, Executive Vice President, Juran Global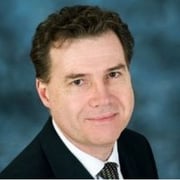 Dr. Brad Wood heads up Juran's benchmarking practice and is widely recognised as a global leader in the field of operational performance benchmarking. For nearly 20 years Brad has worked with organisations, primarily in the Oil and Gas as well as other high risk industries, to help them realise their performance improvement goals. Since 2004 he has been supporting Juran's clients attain superior performance through the innovative application of cutting edge benchmarking methodologies.
In 2011 Brad assumed the position of Executive Vice President at Juran and took over leadership of Juran's Benchmarking Services, responsible for the development and delivery of Juran's benchmarking programs worldwide, ensuring that the company provides quality deliverables that add real value to clients' performance improvement activities and their ability to succeed in the global marketplace.
After completing his PhD, Brad worked as a research scientist and clinician for 10 years before completing his MBA and venturing into the world of consulting. He is widely published in his field, contributed the chapter on "Benchmarking: Defining Best Practices for Market Leadership" in Juran's Quality Handbook 6th Edition, and is regularly invited to be a speaker at international conferences.